Handling the sale or disposition of a model railroad collection can be an overwhelming undertaking – both financially and emotionally.
The Amherst Railway Society can ease the process.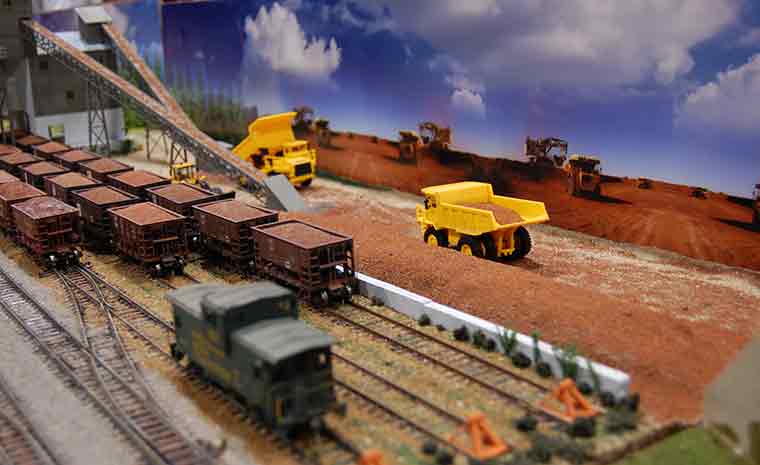 Amherst's Collections Services
Appraisal – we can appraise your collection at no charge. Or, we can recommend third-party appraisal services. Some third-party appraisers charge a fee.
Donations – the Amherst Railway Society accepts donations of model railroad equipment and removes the collection at no cost. Amherst provides a letter of acknowledgement for the gift.
Consignment – Amherst can sell a collection on a consignment basis. The fee for managing consignment transactions is 20% of the sale price.
Consultation – in addition to direct involvement with collection disposition, we can also offer guidance in the following areas:
Recommend model railroad dealers who buy entire collections
Advise on how to sell a collection yourself
Assist with estate planning
Understanding the value of model railroad equipment
There are valuable model railroad pieces – because they are unusual or rare. In reality though, most model railroad equipment is fairly common and does not appreciate in value.
If you ask Amherst to appraise your collection, we will give you a realistic sense of its worth.
Where to begin
The first step is to email: collections@amherstrail.org. Include telephone information. We will follow-up your email with a phone call to discuss the details of your collection, and options for handling it.
We look forward to working with you.
Selling a collection on your own

 
It can be done. However, several important steps will improve your chances for successful sales.
Inventory – know exactly what you have. You are selling to a knowledgable audience. They are going to expect that you know the brand and approximate age of the equipment that you are selling. If you have the original boxes, that will give you important information about each item. If you do not have the boxes, we can help you identify most model railroad equipment.
Condition – know the condition of each item – how well items run, the working order of lighting, and if there is any damage. Again, if you are uncomfortable assessing the condition of the collection, we can help.
Description – the ability to accurately and honestly describe the items in your collection, either in writing or in person, earns your credibility as a seller. Again, you are selling to a knowledgable audience. They are going to expect you to be knowledgable, too.
Selling online
eBay has become a popular marketplace for model railroad equipment, and the auction process will help you realize a good price. Accurate descriptions and good photos are essential. However, there are costs associated with online sales – eBay fees, packing, and shipping.
Other online sales options include Facebook Marketplace and Craigslist.
Selling at a train show
Train shows attract potential buyers, and give you a chance to interact with them in person. You will have to rent a table from the show sponsor, and likely acquire a sales tax license and file a sales tax form. Train shows occur regularly throughout the country.
Selling at the Railroad Hobby Show
The Railroad Hobby Show, sponsored by the Amherst Railway Society, is the largest train show in America. Each year, ten tables are set aside for anyone interested in selling their own collection, or the collection of a relative.
Tables can be reserved starting August 1 for the show coming up the next January.
If you are interested in reserving a table at the Railroad Hobby Show to sell a collection, contact: showdirector@amherstrail.org.