RPO
the blog of the Amherst Railway Society
The Amherst Railway Society's blog – RPO – helps you learn about, understand, and enjoy the fascinating worlds of railroads and model railroads.
B&M Caboose 455 Needs Some TLC
Audrey Miller owns a caboose, and she wants to restore it. But she needs help. If you ever wanted to be part of a railroad restoration and preservation project, here's your chance.
A Bucket-List Train Ride… if we want it
Amherst Railway Society members have a once-in-a-lifetime train ride opportunity. Restored NYC business car 3 is ours to charter – if we plan, organize, and manage the trips.
A Railroad Station Without a Railroad… until now
The Amherst Railway Society and Graham Central Railroad work together to bring tracks and and trains back to East Longmeadow, albeit somewhat smaller than the original New Haven trains.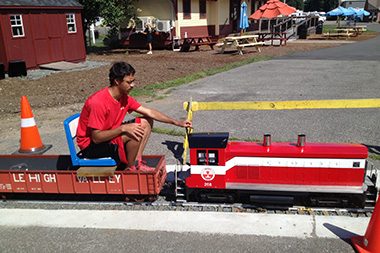 Amherst Pays Tribute to Palmer
Palmer, Massachusetts has a rich railroad history. And, the Amherst Railway Society has launched two projects to honor that history.
An HO-scale railroad and a G-scale garden railroad are in the works – and you can be part of making both happen.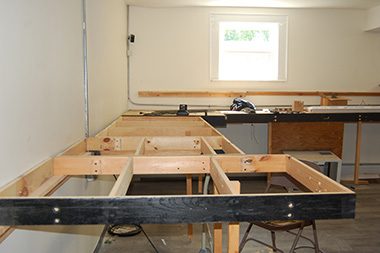 KIDS On Track
Amherst has initiated a program to attract younger model railroaders. The first step was an online symposium April 16 that drew about a dozen participants representing different facets of the hobby.
And, a model railroad "Job Fair" is scheduled for August 6& 7, 2022.